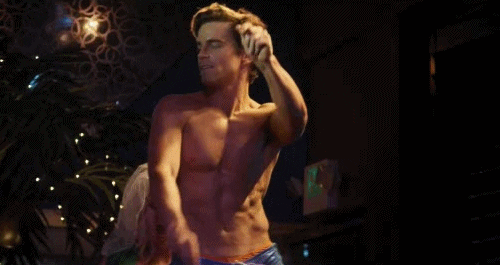 The 14th season of The Ellen DeGeneres Show finally premiered and thanks to Channing Tatum it was probably the BEST season premiere ever!!
My boyfriend in my head, Channing Tatum, stopped by Ellen to share a little preview of what you'll expect to see during Magic Mike Live which is set to start in March 2017 at the Hard Rock Hotel & Casino in Las Vegas.
I could go into detail about what's going on in the video below but I've already watched this video 4 times and i'm just… There's a lot of hot…Look, just watch it for yourself and pray you can get yourself a ticket to Magic Mike Live because… WOW.