This is just wrong!!
For some reason someone has come up with a way for you to make a cup of tea WITHOUT tea bags.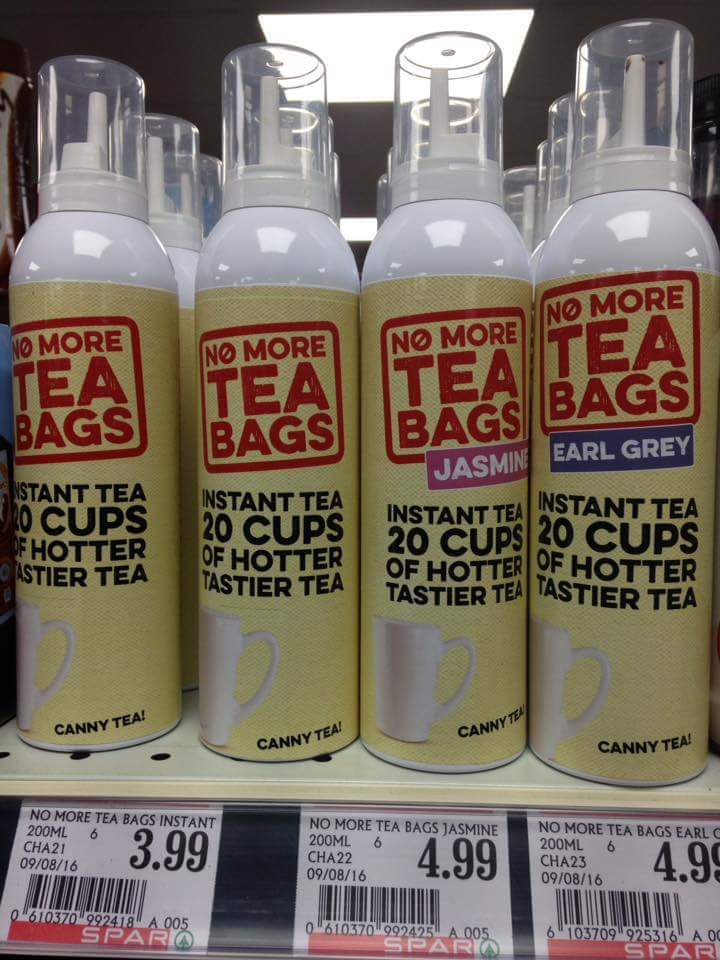 No More Tea Bags  are a range of aerosol-style CANS of concentrated liquid tea. All you have to do is spray a little and  add hot water, you can spray a little more but it depends on how strong you want your cup of tea to be.
Not gonna lie, I do like the idea of not having to wait around for my tea to brew and they do have a lot of flavors but I don't know, there's something fancy about sipping on some tea with the tea bag inside. I won't feel as fancy if I spray on my green tea.