Guys, this is not a drill BUT JUSTIN TIMBERLAKE IS DOWN TO COLLABORATE WITH BRITNEY SPEARS!!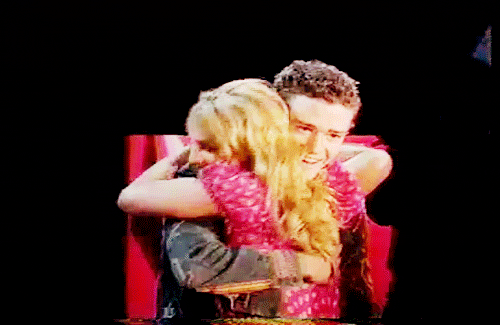 Okay, let me explain (but there's really no need to because hearing that should have put a huge smile on your face).
You already know that Britney Spears and Justin Timberlake used to date but then broke up in 2002. After that things got a little messy and JT referenced Britney many times in songs and interviews. I'm sure Britney made a song about their breakup too but wasn't as obvious as JT.
But honestly let's forget about all of that because in a recent interview Britney Spears said she would love to collaborate with Aerosmith, Gwen Stefani and Justin Timberlake!! She said, "Justin Timberlake is very good." Well the feeling's mutual because JT has responded!!! He told E! that he would "absolutely" collab with Britney and was shocked to learn she  wanted to make music with him. He added, "I apologize for not being in the know…I'm accessible, give us a call!"
BRITNEY FOR THE LOVE OF GOD GIVE HIM A CALL!! MAKE THIS HAPPEN!!