Attention all Gilmore Girls fans!! THIS Wednesday (October 5th) you can enjoy a FREE cup of coffee at Luke's Diner in Toronto!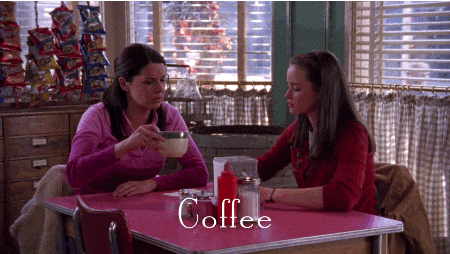 Netflix has confirmed that there will be 200 coffee shops nationwide to help celebrate the 16th anniversary of the Gilmore girls premiere, 'Gilmoreversary.'
From 7am-12pm you can enjoy a free cup of coffee at Luke's and pretend to be in Stars Hollow. There will be 4 locations that you can go to in Toronto but remember this is only happening for 1 day.
The Rolling Pin
3429 Yonge St, Toronto, ON M4N 2N1, Canada
Infuse Cafe
354 Youge St, Toronto, ON M5B 1S5, Canada
Infuse Cafe
Gerrard Sq Mall, 1000 Gerrard St E, Toronto, ON M4M 3G6, Canada
Milano Espresso Bar
266 Adelaide Street W., Unit 2, Toronto ON, M4K 3E6