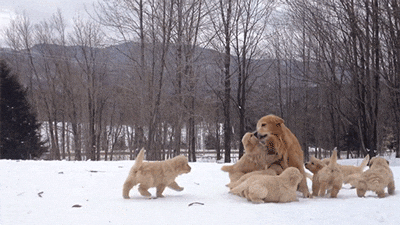 I can't handle how cute this is!! <3 <3 <3
I see a lot of moms-to-be on Facebook flaunting their growing baby bump and posting photos of their maternity shoot all the time. But this is something I normally don't see (but would love to see more of).
Kennedy Sorensen posted a maternity shoot that featured her 5-year-old dog, Chanel!!
That's right, she had a dog maternity shoot! Kennedy told Inside Edition, "I saw a few people in my age group taking maternity pictures, so I thought it would be fun to do them for my dog."
Check out photos from the shoot below!