I'm all for trying new things especially when it comes to food but I think i'll pass on this one.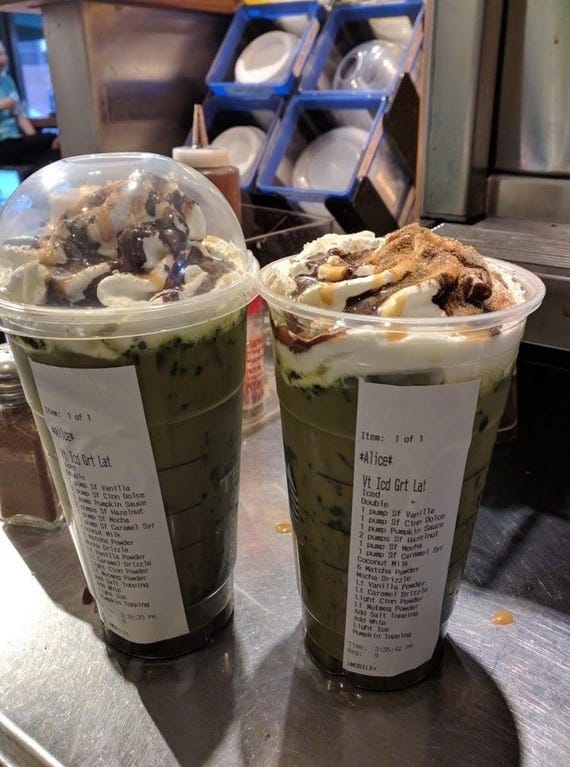 Cosmopolitan.com found this post on Reddit by Starbucks barista Miyomei. It's the new secret Starbucks drink and it's called 'Baby Vomit.' Yum….
Another Barista confirmed that this is indeed a real drink and Miyomei said that the drink does smell like vomit.
If you wanna try this Baby Vomit drink and your barista has no idea what you're talking about just give them the recipe below so you get Baby Vomit drink just right.
1 pump sugar free Vanilla
1 pump sugar free Cinnamon Dolce
1 pump Pumpkin Spice
2 pumps sugar free Hazelnut
1 pump sugar free Mocha
1 pump sugar free Caramel Syrup
Coconut Milk
6 scoops Matcha powder
Mocha Drizzle
Light Vanilla powder
Light Caramel drizzle
Light Cinnamon powder
Light Nutmeg powder
Add salt topping
Add whip
Light ice
Pumpkin topping