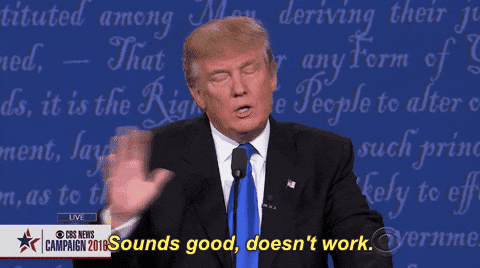 How did you deal when you found out Donald Trump was elected the 45th president of the United States?
Did you:
1. Cry?
2. Scream?
3. Go to bed angry?
4. Eat?
Or 5. Got really, really drunk, hit two cars and blamed the whole thing on the election?
I hope you didn't do #5 but this 33-year-old woman did exactly that.
According to Lino Lakes Police Department in Minnesota, 33-year-old Elizabeth Lundberg was arrested Wednesday night after she drove drunk and hit two cars at a stop light. She told the police,"I am upset over the outcome of the election and you should let me go."
But that obviously couldn't happen because they allegedly found an empty vodka bottle in her purse and her blood-alcohol level was FOUR TIMES the legal limit, so of course she was arrested and booked for 3rd Degree DWI.