I WOULD HAVE FREAKED OUT TOO!!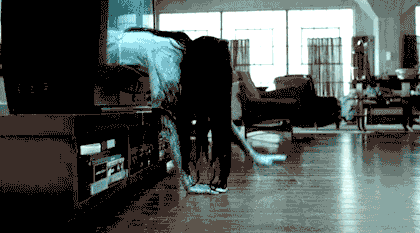 Imagine you're in a store minding your own business just trying to buy a TV and that long-haired creepy girl from The Ring emerges from one of those TV's!!
That's exactly what happened to these unsuspecting customers who were scared half to death thanks to one of the best promotional stunts EVER! Paramount Pictures recreated that creepy scene and scared a bunch of customers at an electronics store in New York.
Check it out below and you can watch the new sequel Rings when it comes out February 3rd.