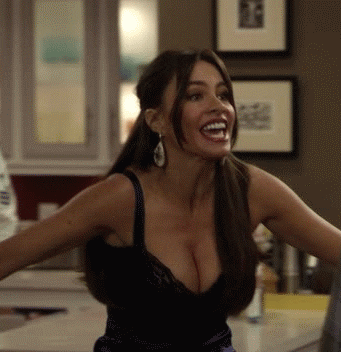 Modern Family star, Sofia Vergara, defends her portrayal of Gloria Pritchett on the show.
In a new interview with Hola!USA magazine she said,
"What's wrong with being a stereotype? Gloria's character is inspired by my mom and my aunt. They are both Latin women who grew up in Colombia, like me. They love color, prints and shoes."
She continues,
"I am grateful for the opportunity because the gringos have let me in with this strong accent I have. Eight years ago nobody had an accent like this on television."
Sofia Vergara hasn't one yet but she has been nominated for a Golden Globe four times for playing Gloria Pritchett and she's the world's highest paid actress on tv.