I do love a man that can clean.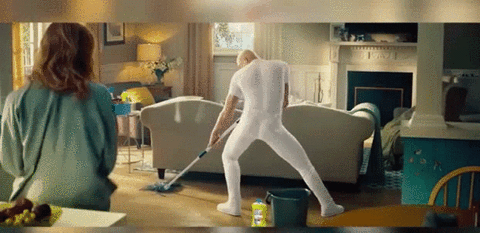 You probably never thought Mr. Clean was sexy but you might think differently after you watch his weird sensual Super Bowl commercial.
He's the 'cleaner of your dreams' and he'll make you weak in the knees but that's okay since your floors are super clean. 😉
Check him out below.