According to a new survey, 29% of people are late to work at least ONCE a month. The most common excuses are,
"I got stuck in traffic"
"I slept through my alarm"
"I was too tired to get up"
and "The weather was bad"
This survey also found the weirdest excuses peoples have used for being late to work.
Check them out below.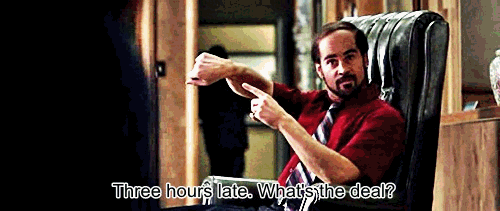 "I had to watch a soccer game that was being played in Europe."
"I thought Flag Day was a legal holiday."
"My pet turtle needed to visit the exotic animal clinic."
"The wind blew the deck off my house."
"I overslept because my kids changed all the clocks in the house."
"I was cornered by a moose."
"My mother locked me in the closet."
"The pizza I ordered was late being delivered, and I had to be home to accept/pay for it."
"The sunrise was so beautiful that I had to stop and take it in."
"My mother-in-law wouldn't stop talking."
And this is my favorite, "My dad offered to make me a grilled cheese sandwich, and I couldn't say no."
I get it, it's hard to say no to cheese.