Remember when Mariah Carey performed at Dick Clark's New Year's Rockin' Eve….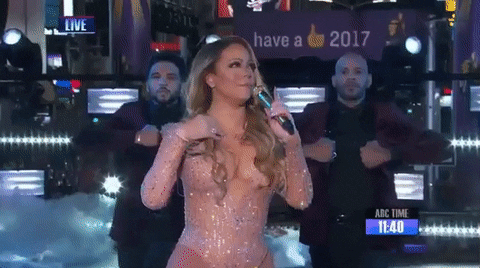 Yeah, it didn't go very well but Mariah went on Jimmy Kimmel Live to redeem herself and performed live for the first time since that disaster.
She performed her latest single "I Don't" feat. YG and she did a lot better this time! Check it out below!