Adam Levine tried to call out Alicia Keys for wearing makeup and she had the best response!!
Majority of the time Alicia Keys doesn't wear any makeup but sometimes she slaps on some BB cream and brushes on some brow gel and if you have a problem with that she's not afraid to SHUT. YOU. DOWN.
During a recent interview with Howard Stern, Alicia's co-star, Adam Levine told a story about how he tried to call Alicia out for putting on makeup. Adam told Howard,
"She was putting on a little bit of makeup, and I was like, 'Oh, I thought Alicia doesn't wear makeup.'
And she's like, 'I do what the f**k I want.'
And I'm like, 'I love you so much.'"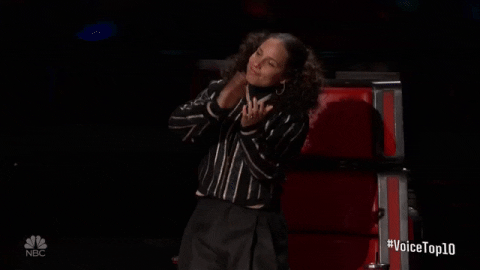 Obviously they're good friends and joke around with each other so there's never any hard feelings but i'm sure Adam won't call her out for wearing some makeup ever again.
You can check out the full interview below!