Oh no! The Mindy Project will end after season six!!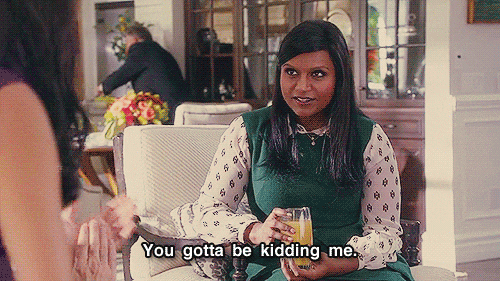 The star and creator of the show, Mindy Kaling, told Entertainment Weekly,
"We're really excited about this last season."
 "I think the timing is exactly right. The final season is the final time. It's the best time to confront what that reality is for her. And really, we've put her through the ringer. It's hard. I'm a romantic at heart. I believe that marriage is like, a sacred relationship, and I really like it, but I'm also single myself, so I see every side of it. It's going to be really fun to explore."
Mindy also took to Twitter to confirm the news.
It's true! Our 6th season will be our last but it'll be lit AF. Save your sour straws, bear claws & chicken wings for Sept #TheMindyProject

— Mindy Kaling (@mindykaling) March 29, 2017
We don't know how many episodes season six will have but the last episode will air sometime in the fall.
Are you sad to see this show end?