Shia LaBeouf is not having a great week. First, his new Indie movie Man Down only sold 1 ticket in the UK during its weekend premiere and now he got into a huge argument over french fries. Yes you read that right, french fries.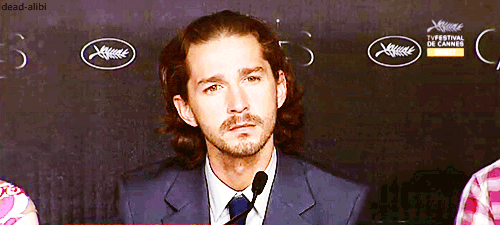 On Wednesday night, Shia was hanging out with his wife at a restaurant/ bowling alley in California when he went off on the bartender after the bartender allegedly refused to serve Shia french fries.
Shia was at a restaurant that is attached to a bowling alley drinking a lot of beer for about 3 hours. He got really loud, yelled at the bartender and called him a racist when they refused to serve him his fries.  (TMZ has that vid if you want to check it out) The staff according to TMZ then told Shia to leave the premises.
(TMZ)