If you ask someone to name 10 really bad movies you can count on there being at least 9 that star Adam Sandler.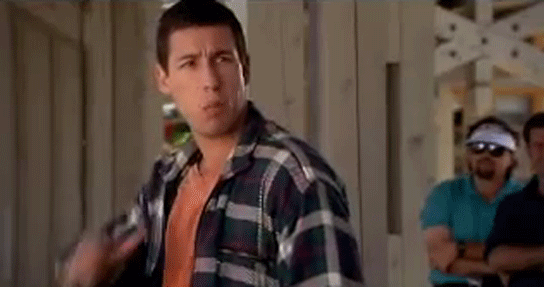 Majority of people are not a fan of his movies, including his daughters.
Adam Sandler was on Ellen when he revealed his 2 daughters struggle to watch their dad's movies.
Adam told Ellen his daughters basically begged him to show them one of his pg-13 movies (because a lot of them are Rated-R) and they regretted their decision immediately.
Adam said,
"I'll put them on, because they beg to see them. They're like, 'Please, it's not fair, let me watch your movies! Those people always yell things at you on the street. I don't know what the heck they're talking about.'
So I show them the movies. They demand this  and they get, every time, I'd say about 20 minutes in, and then I see them tuning out, and then I hear them. They're nervous to say it, but like, 'can we watch something else?'"
Check out the full interview below and skip to 2:30 to hear the story.