Most kids have pretty familiar sounding birthday parties. Some kids have a barbie theme or maybe Lego, normal right? Well that's not the case with 3-year-old Audrey from Missouri who INSISTED on having a poop-themed birthday party.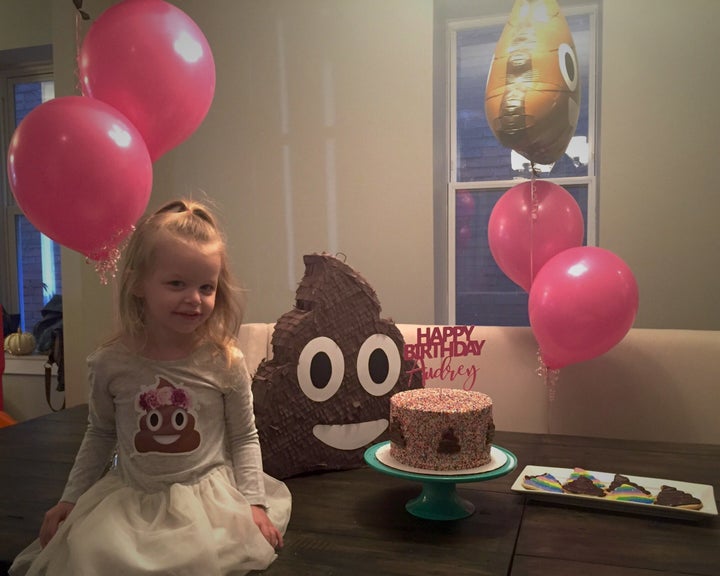 "For months, every time we mentioned her party, Audrey requested 'poop balloons and a poop cake. I tried suggesting other themes, but she always insisted on poop."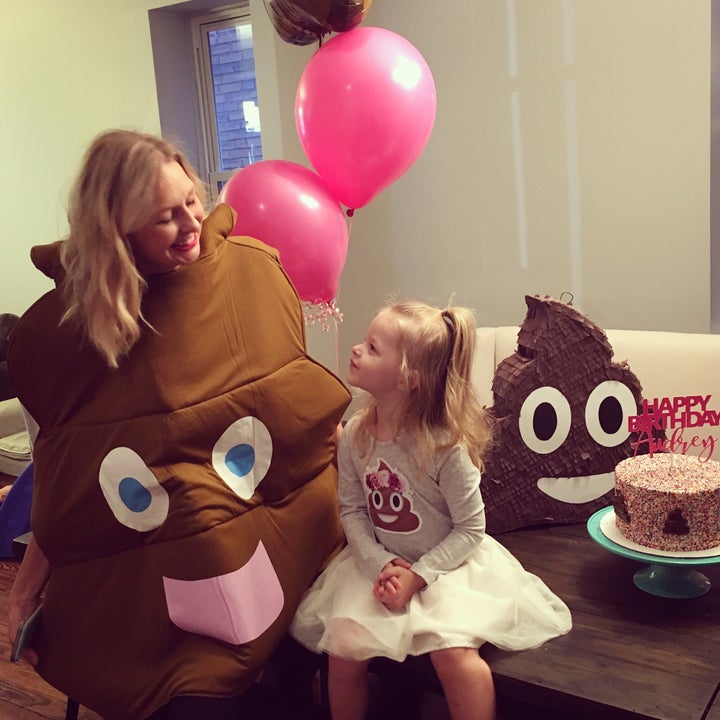 Audrey's parents decided to "embrace the weirdness" and threw her an awesome poop-themed birthday party!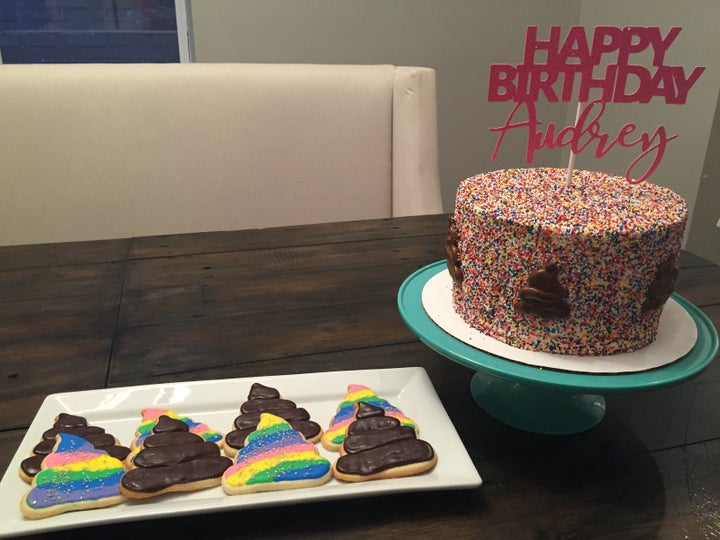 Everyone at the party got to play "pin the poop," played with a poop emoji-shaped piñata and got a whoopee cushion to take home.
All of Audrey's guest thought the theme was hilarious and Rebecca said,
" I love that we will look back at pictures, and it will represent her at 3.  My funny and quirky little girl."
(Images/story Huffington post)