Uh, Justin, why do you need 100 hangers and 12 white handkerchiefs??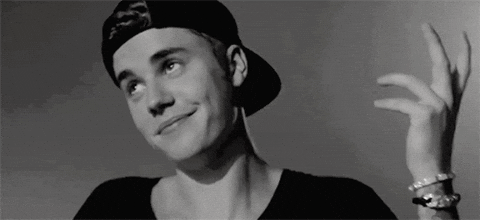 Justin Bieber is bringing his Purpose World Tour (which feels like he's been on for at least 5 years) to India next week for 5 days. And according to his PR he needs a lot of weird things in order for him to enjoy his stay there and work comfortably.
Some things on the list I can sort of understand like.
 10 luxury sedans and two Volvo buses for him and his large entourage. 
A private jet to travel around India in.
A separate elevator blocked for Bieber's group in the hotel.
Seasoned vegetables, diced fruits, organic bananas, seedless grapes, deli platters of organic turkey, lettuce, colby and provolone cheese and black olives. Everyone loves snacks so why not. 
24 still water bottles, 24 alkaline water bottles, energy drinks, vitamin water bottles, cream sodas, assorted juices, fizzy drinks, protein drinks. The man is thirsty and so are his friends.
But then things get a little weird. Bieber has also asked for
A massage table that has to be flown in.
A licensed female masseuse flown in from Kerala.
A 1000 sq. ft. suite stocked with 100 hangers, cans of wildberries, vanilla room fresheners and bath supplies.
Culinary experts to supervise his five-course gourmet meals, all renamed after his songs.
13 green rooms for Bieber and his large entourage.
Only white drapes in his dressing room .
8 power outlets and 12 white handkerchiefs in the room.
and no cell phones are allowed near Justin, no autographs and guests are not allowed to speak to him backstage
Wow, that's a lot of demands and that's not even the full list!!