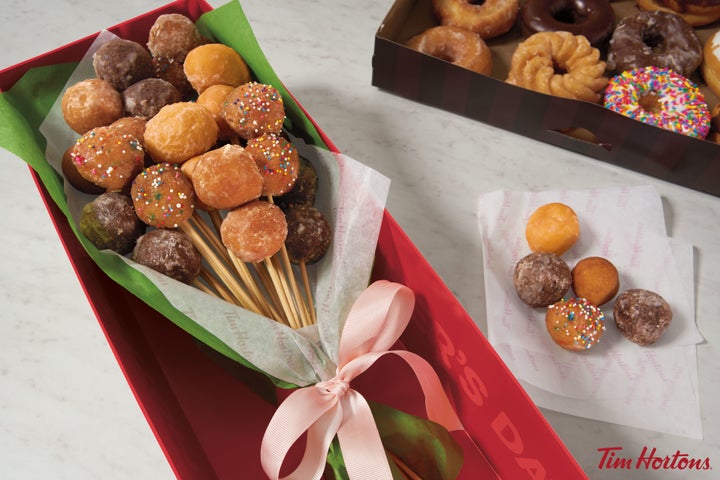 Why buy your mom some expensive jewelry this Mother's Day when you can buy her a 'donut bouquet' from Tim Hortons!!
According to Huffington Post, Tim Hortons will offer The Timbits Donut Bouquet, it's a bouquet of 24 tasty donut holes and it's going to be available at participating locations only on Mother's Day (Sunday May 14) for $7.99.
If you don't see this Timbits Donut Bouquet at your nearest Tim Hortons this Mother's Day, don't worry, it's pretty easy to make yourself. Just grab some sticks and buy a box of timbits and you're good to go!