They might have been there for you in the 90's… but they WILL NOT be here for you in 2018.
You may have seen a post making it's rounds on the internet about 'Friends' returning for a new season next year.
The post has nearly 20,000 shares and 16,000 comments as of Saturday morning, but there are a few reasons WHY you can tell the post was fake.
First take a look at the post
David Schwimmer spells his name with 2 M's
The Facebook link says Ross Gheler -but its Geller
If you search "friends revival" you can see cast members saying there will be no reunion
Search the actors IMDB and none of them have a new season listed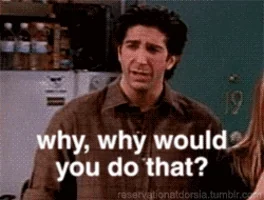 Sorry to burst your bubble