Chanel is for some reason selling a boomerang that cost $1,725 (CAN).
This really expensive boomerang pairs well with their new tennis balls that cost $500 and beach rackets and balls that cost $4,300.
Chanel is not just getting hate for how expensive this boomerang is, a lot of people think the French fashion label is appropriating Australian Aboriginal culture.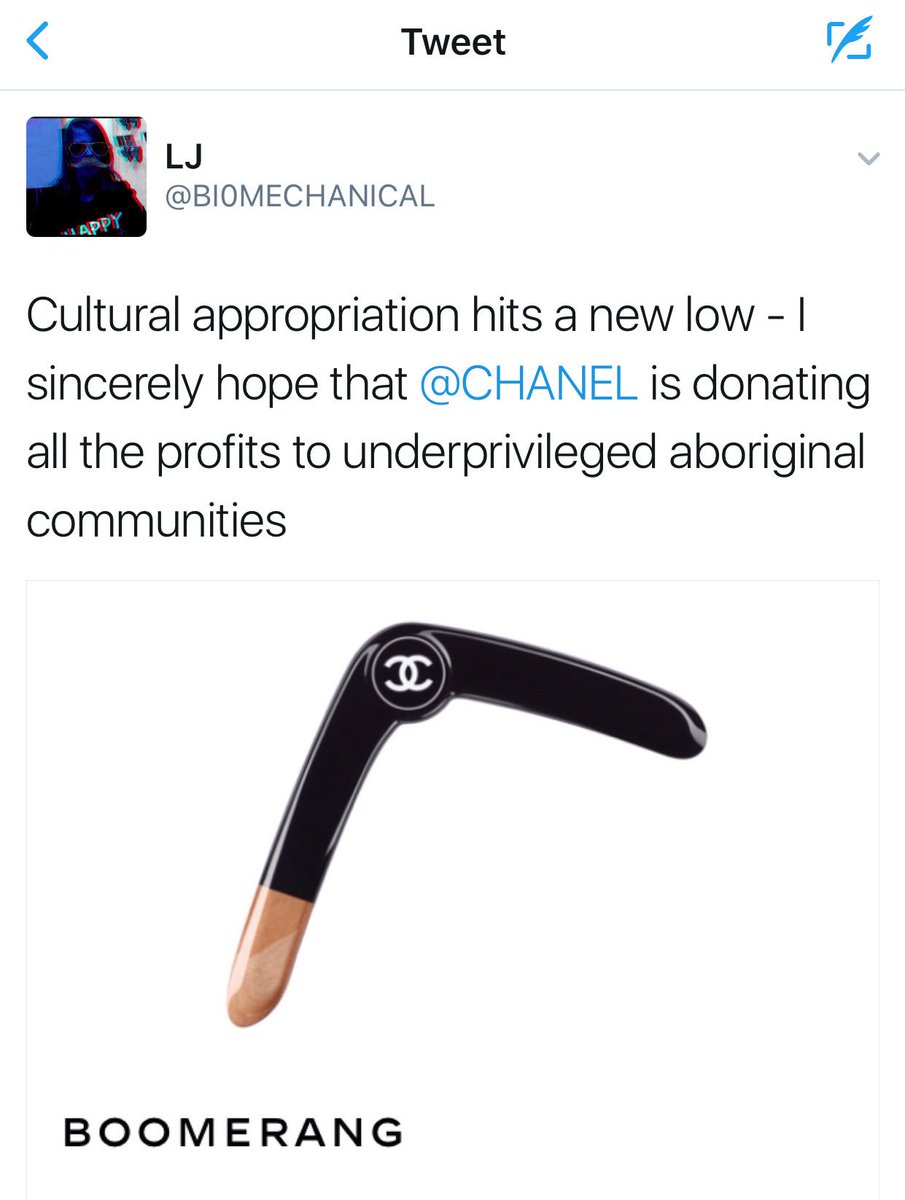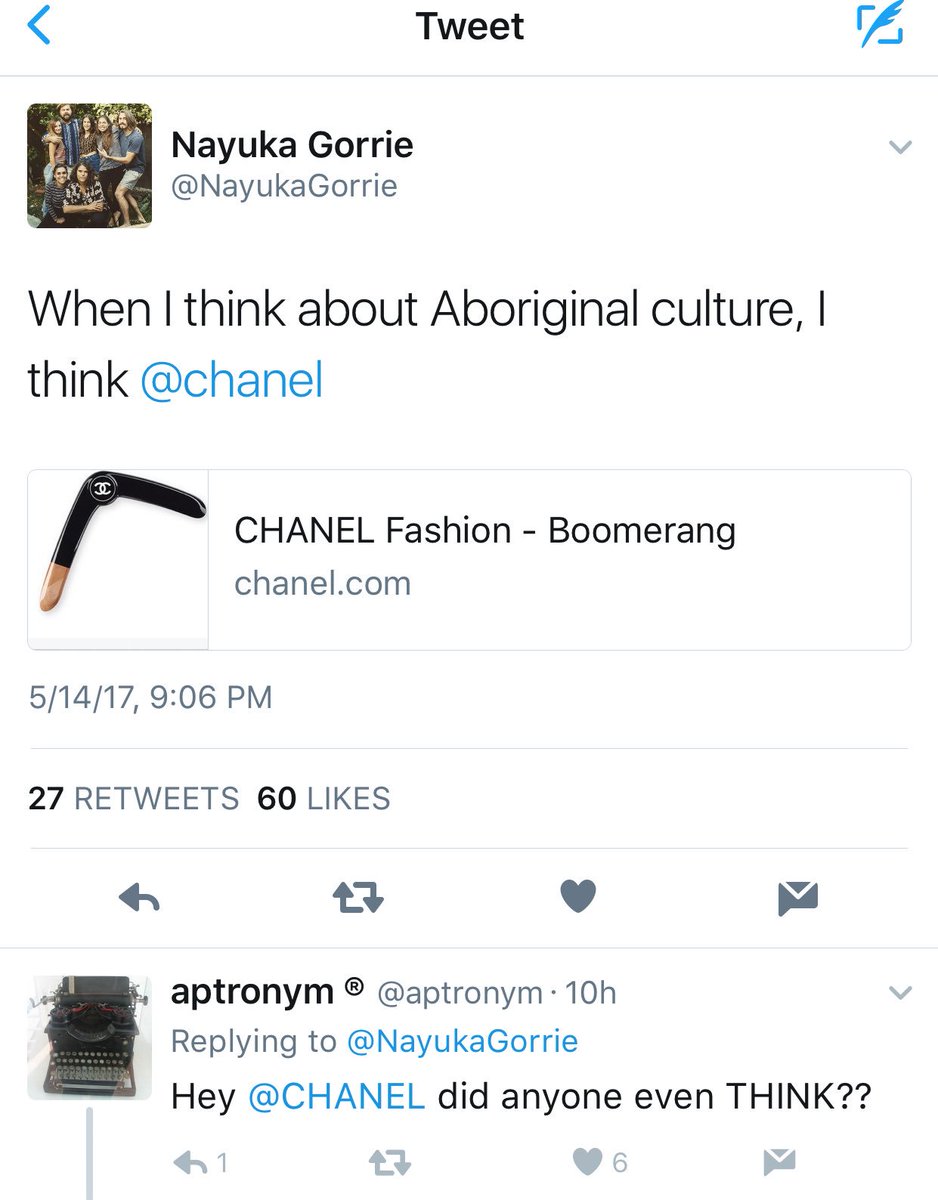 The really expensive and useless boomerang is still available on their website at Chanel.com.