I always thought that 'beauty sleep' was a made up thing that people would say but it turns out it's actually REAL!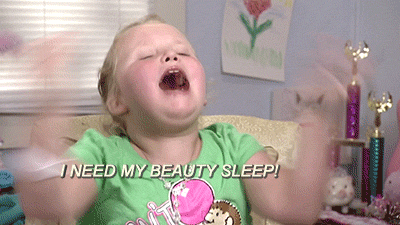 According to a new study done by Swedish scientists, beauty sleep is a real thing.
Researchers took some photos of both males and females after they had a good 8 hours of sleep for 2 nights and took photos of the same people after they had only 4 hours of sleep. After that, they got some strangers to rank how attractive they were and whether or not they would socialize with them.
Researchers found the photos where people got 8 hours of sleep scored a whole lot better than when they had only 4. They were seen as more attractive, friendlier and healthier.
The study found in the end, "having an unhealthy-looking face, whether due to sleep deprivation or otherwise, might thus activate disease-avoidance mechanisms in others and render one's surroundings less socially inclined."