I thought it was important to make sure my partner's PARENTS liked me but now I have to make sure their DOG is a fan of me too?!?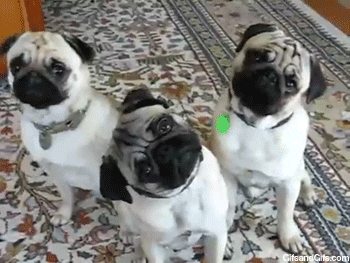 Majority of dog owners consider their dog more than just a pet, they're basically family so if their dog doesn't like you they will have no problem saying goodbye to that relationship. According to Rover.com, 54% of dog owners would really consider ending a relationship if they're dog didn't like their partner!
Here's some other interesting stats:
One in four pet parents have brought their pet on a date.
65% of dog owners admitted to taking more photos of their dog than their significant other.
47% of owners find it harder to leave their dog for a week than their partner.
56% of dog people say hello to their dog first when they come home, before greeting the rest of the family.
(studyfinds, Rover)