I don't know why they think a giant rubber duck would attract tourism but okay.
.
.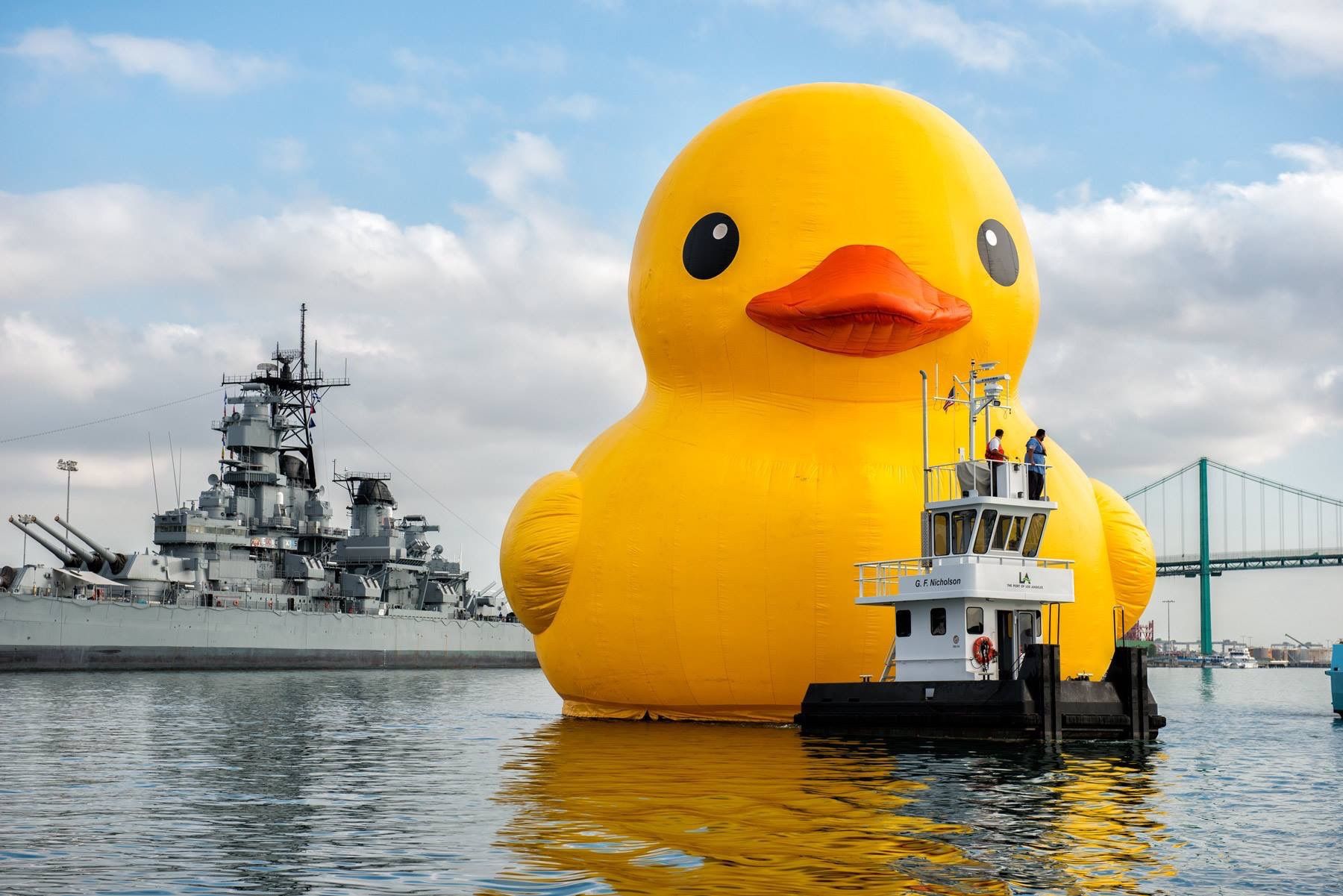 .
A $200,000 giant rubber duck is coming for Canada's 150 birthday and people are not too thrilled about it. 
This duck is standing 61 feet tall, weighs 30,000 pounds and is the world's largest rubber duck. It launches on Canada Day weekend in Toronto at the Redpath Waterfront Festival.
The reason why Canadians are not jumping for joy is because as reported by Global News, "an Ontario government grant of about $120,000" is going towards this duck and the festival, at a total cost of $200,000, combining other funding like corporate sponsorship.
Many people believe this is a huge waste of money even though "it's being billed as a tourist attraction."
[/vc_column_text]
@norm This is literally biggest waste of $200,000 imaginable.

— Aaron Silver (@amsilver87) May 29, 2017
$200,000 for a giant rubber ducky and my niece can't get meds she needs because they're too expensive. ON Libs are out to lunch. #onpoli

— Retired Duck (@Huey56rocks) May 29, 2017
Ontario is broke but Wynne spends $200,000 to bring the duck for Canada 150 celebrations. WTF does the duck have to do with Canada 150 😈😈 pic.twitter.com/aV6LlBNQot

— Leonard Beebe 🇨🇦 (@ljbeebe) May 29, 2017
$200,000 of tax payers money to celebrate Canada 150 with a large rubber duck. I can think of better ways to use that money

— britt. (@brittanyharwood) May 29, 2017
This giant duck will also been seen in Owen Sound, Sault Ste. Marie, Midland and wrap up in Brockville. The tour where you'll see this duck on will also feature a dance, musical performance, a lumberjack show and live entertainment.