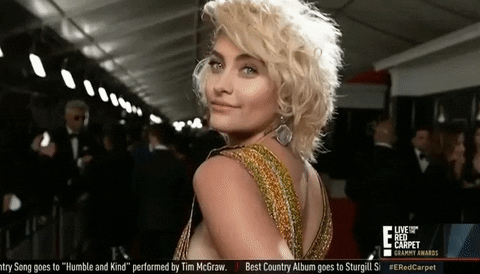 Oops! Paris Jackson was waiting for hair and makeup when she was mistaken for a homeless person and told she wasn't allowed to be on set.
Paris arrived early to set for a photo-shoot and sat down on the ground when a man (who was most likely security) came over and told her "homeless people aren't allowed in this area."
Paris, who was wearing baggy pants, a dark blue-ish crop top, purple underwear that you can see and no shoes (interesting combo) told the man, "I'm waiting for hair and makeup, should I wait somewhere else? Also why do you assume I'm homeless?"
That must have been awkward for the both of them!