Hey… Philys here, you might want to sit down for this one.
.
.
Are you sitting? K cool. So we all know that celebrities like to change their names and go by a stage name. Like Stefani Joanne Angelina Germanotta, better known as Lady Gaga or Onika Tanya Maraj AKA Nicki Minaj. Well a lot of people just found out Jamie Foxx's REAL name and it's freaking them out because they had no idea.
.
.
.
Jamie Foxx's real name is…ERIC MARLON BISHOP!!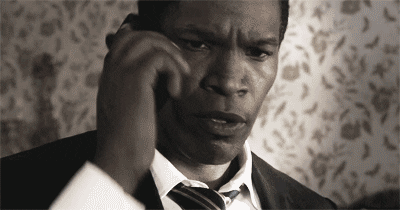 I know right?!?! Where's the Jamie?!? Where's the Foxx?!?
This is news that people can't wrap their heads around.
@_maccckiller How confusing!! His daughter's name on social media is corrine foxx. I feel lied to lmaooo

— coolie ting (@Betaniiii) May 29, 2017
So why did Jamie… I mean Eric change his name to Jamie Foxx, apparently he found out female comedians were often called first at some comedy club so he changed his name to Jamie because of its "gender ambiguity." He basically wanted to be mistaken for a woman. "Foxx" was his way of paying tribute to Redd Foxx who is one of his favorite performers.
Yes this name change has been known for years but if you didn't know, now you do!