First you fat shame Rihanna then you write THIS terrible "apology??"
.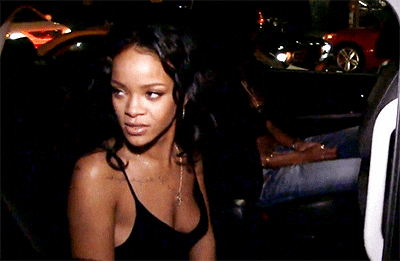 .
A writer for Barstool Sports is getting a lot of hate (as he should) for fat shaming Rihanna.
Chris "Spags" Spagnuolo wrote a blog on Barstoolsports.com titled,"Is Rihanna Going to Make Being Fat the Hot New Trend?" Chris says Rihanna is, "looking like she's in a sumo suit" and says that her weight gain is the result of "enjoying that good room service a bit too long," or pregnancy because that "happens to the best of us."
.
.
After facing a lot of backlash, Barstool Sports' founder deleted the blog and published an "apology" article.
"To be honest I don't think the blog was as bad as many are making it out to be, but I'll tell you this. It wasn't that funny either and I could have told you with absolute certainty that feminists would hate it and use it as an example of "there goes Barstool being Barstool again". There are just certain topics that you better nail if you're gonna write about them because you know they are hot button issues for us. So if you're gonna blog about Rihanna gaining weight you better be funny as f*ck and you better make it bullet proof."
He continues,
"Just like how the risk wasn't worth the reward in writing this, the risk isn't worth the reward defending it either. That's called being a leader. I make the decisions nobody else has the stomach to make."

Ugh…
.