The Harry Potter franchise may have finished but fans have turned their attention to making a prequel film about Lord Voldemort!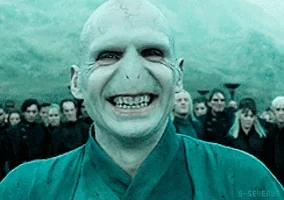 An official trailer for the unofficial movie made its way onto YouTube on May 28 and quickly gained millions of views.
Author J.K. Rowling was really excited about this project, she had a tweet about it on Twitter:
"So we're gonna have a great film about Lord Voldemort this year!!!!"
VOLDEMORT: Origins Of The Heir Teaser
 Warner Bros have reached an agreement with the film start up Tryangle Films over the unofficial prequel, providing it is only released on YouTube 'in a nonprofit way. Warner Bros.— which owns the movie rights to the Harry Potter franchise have given the project the go-ahead. They hope to have the movie out only on Youtube by the end of the year.
Credit: Tryangle Films/YouTube