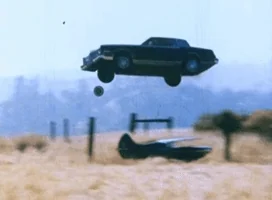 Toyota Motor Corp engineers showed off their flying car on Saturday, which they hope will be able to light up the Olympic flame for the opening ceremony of the Tokyo 2020 Summer Games.
A group of 30 engineers "Cartivator" as well as some Toyota employees started working on the car "SkyDrive" back in 2014
The car is still at an early stages of development, but the group expects to conduct the first manned-flight by the end of 2018.
The group is aiming to make their flying car the world's smallest electric vehicle and hopes to commercialize the car in 2025.
Image Credit:  REUTERS/Kwiyeon Ha