Beyonce and Jay Z welcomed their twins (a boy and a girl) into the world on Monday, but according to TMZ, an issue occurred and doctors didn't feel comfortable releasing them home just yet.
They've been int he hospital for almost a week now, but the 'minor issue' is unknown to us.
Beyonce is also still in the hospital, but she is okay and the babies are expected to be just fine.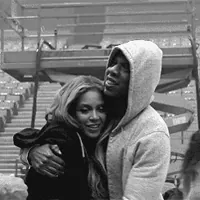 On a brighter note, the ENTIRE WORLD is going nuts over the birth of the twins.