According to Chad Kroeger, Nickelback is a lot of people's "guilty pleasure" and the most diverse band out there.
.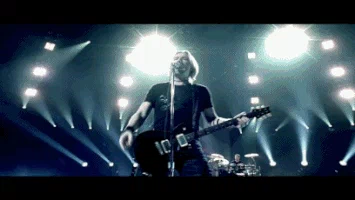 .
In a new interview with Metal Covenant, Chad Kroeger spoke about how diverse his band Nickelback is, he said,
"I can't think of another band that's as diverse as we are. I can't. And I don't think that's me talking from pride or ego."
The band also recently spoke to CBC Radio, where they discussed all the hate they get but they believe even their critiques secretly listen and love Nickelback.
"Honestly, I even think the critics like Nickelback. I honestly do… It's not like it's bad music, it's just music… We're that guilty pleasure."
Chad explains,
"We're not a cool indie band, we're not Arcade Fire. They're critics' darlings. You're supposed to like those bands because they're hip, they're indie and cool. You're supposed to like them as a critic. I don't think you're supposed to like us."
Be honest, is Nickelback YOUR guilty pleasure?