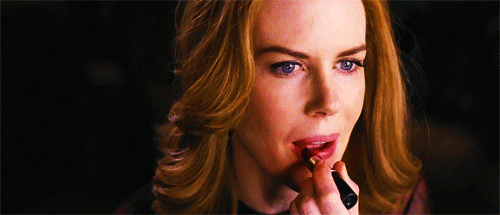 .
I'm sure a lot of us have a hidden talent. Maybe you can wiggle your ears, play the piano really well with your feet, or maybe you can do 20 burpees easily without getting tired…What? THAT TAKES SOME TYPE OF TALENT!
Whatever it is i'm sure it's not as weird as Nicole Kidman's "secret skill." She eats bugs.
She told W magazine, she had to eat worms for a role when she was 14-years-old and that she was really excited about it. As we all are when there's a bowl of worms in front of us.
"I wanted to eat them!  I was excited to do that.  I'm one of those people.  I could go on 'Survivor' and I wouldn't be good at the climbing and all of the physical stuff, but I could eat anything.
She continues,
"That's my secret skill.  Give me a cockroach, I'll eat it!  Spider, I'll eat it!  You name it, I've tried it.  I'm adventurous."