YES!!! 
I'm so excited for this to come out!
Photos of Ryan Reynolds unmasked as Wade Wilson on the set of 'Deadpool 2″ in a rainy scene are making rounds on the internet.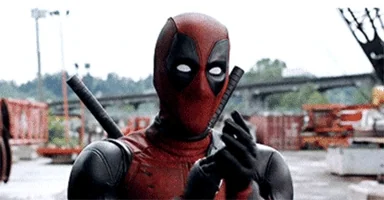 Filming on the sequel is continuing in Vancouver and 'Deadpool 2′ hits theaters on June 1st 2018
Check them out!
You can also watch the official teaser trailer below (NSFW)!