Remember that "lawnmower man" from Alberta? He was mowing his lawn with a HUGE tornado swirling behind him and said he was "keeping an eye on it."
.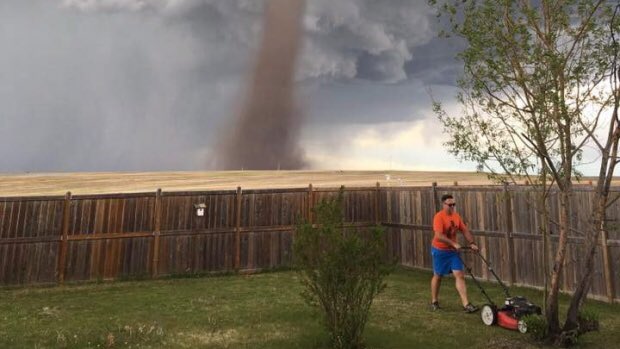 .
Well "lawnmower man"AKA Theunis Wessels of Three Hills, Alberta is back in the news for re-creating that hilarious scene for a parade that took place in his hometown.
.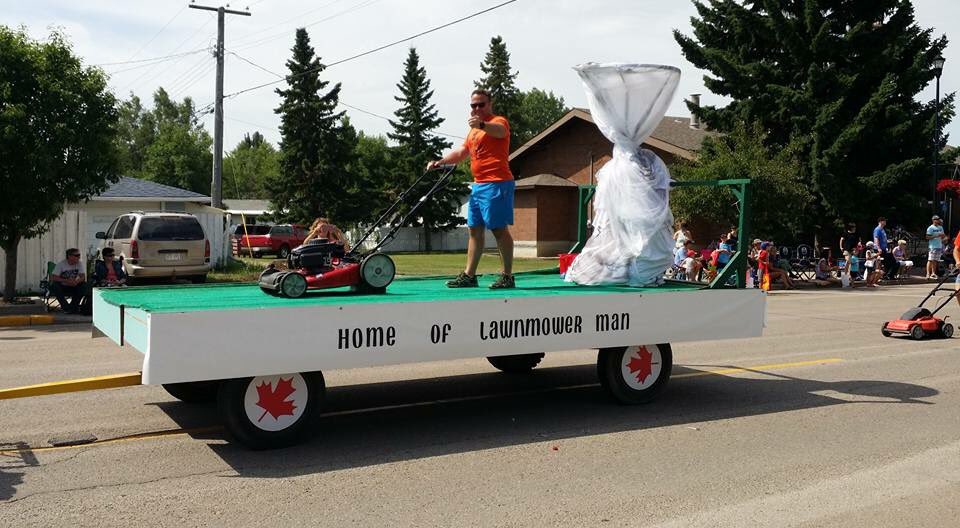 .
 I love his sense of humor!
(Buzzfeed)