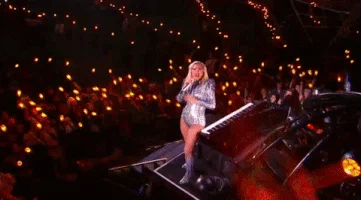 .
Lady Gaga's Superbowl halftime performance got 6 Emmy nominations which is the MOST nominations for any halftime show.
The halftime show is nominated for Outstanding Production Design for Variety, Nonfiction, Event, or Award Special, Outstanding Sound Mixing for a Variety Series or Special, Outstanding Lighting Design/Lighting Direction for a Variety Special, Outstanding Technical Direction, Camerawork, Video Control for a Limited Series, Movie, or Special, Outstanding Special Class Program and finally Outstanding Music Direction.
Gaga tweeted how grateful she was for all the nominations, "I'm so proud of Haus of Gaga & the entire #SBHalftime team! We're so grateful to be nominated for 6 @TheEmmys the most ever! Thank you!!"
.
.
Gaga's halftime show is not the first show to be nominated for an Emmy but she did break the record for the most. Beyonce and Katy got 3 nominations back in 2013 and 2015 and Bruno Mars also got an Emmy nom, he was nominated in 2 categories in 2014.