Kim Kardashian is reportedly expecting her 3rd child with her husband Kanye West via a surrogate.
After reports that the pair would pay almost $114,000 for a surrogacy deal, UsWeekly  said they have now hired a surrogate who is already 'three months pregnant'.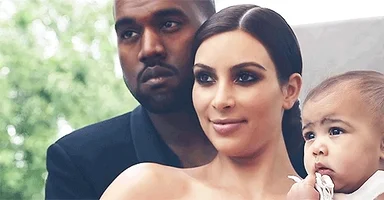 Kim suffered with life threatening placenta accreta during her first two pregnancies and is said to have begun searching for a surrogate back in June and was referred 'by an agency'.
Image of Kim K's Family: Team GT / Getty Images
Main Image: Gilbert Carrasquillo / Getty Images