Nope, nope and NOPE. Noooo thank you! I'd be moving out of that house in a heartbeat…or at least investing in a flamethrower!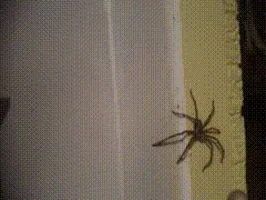 A couple in Queensland posted a photo of a MASSIVE Huntsman Spider on the outside window of their balcony, where Lauren Ansell's husband was cooking dinner.
Lauren said the spider (which she named 'Aragog' and I can see why) seemed harmless, but wasn't too happy when they tried to move it away.
In the video HERE, you can even see her boyfriend trying to use the cat to scare it away (which clearly the cat wasn't interested)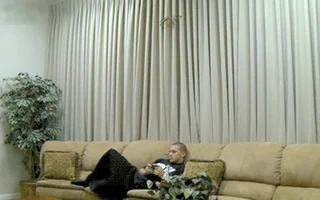 Since then, they say the spider has re-located to the garden and hasn't been seen since.
YUCK!
Images: dailymail.co.uk via Lauren Ansell