Jennifer Aniston is making her return to TV!
Aniston and Reese Witherspoon are to star in an untitled TV show exploring morning shows and the larger New York media scene.
It's not only marking Aniston's return to TV as a series regular on a show, but it's also bringing both actresses back together, since working together on Friends.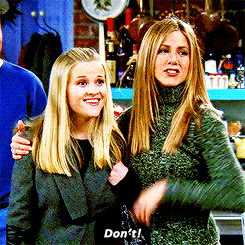 The show is going to be put on cable networks and streaming services in the next few weeks.