"Welcome! Here you'll enjoy the beautiful view, there's room for all of your guests, oh and Donald Trump was likely conceived here… Enjoy!"
.
(airbnb)
.
Donald Trump's childhood home in New York City is currently up on Airbnb. For $946 a night, you can stay in this 1940 Tudor-style house that has 5 bedrooms, 3.5 bathrooms, 14 beds and 2 sofa beds.
The listing also notes that there is a giant cut out of Trump in the Living Room, so you can have company "watching Fox News late into the night" and there's a picture frame in the bedroom that says he was "likely conceived" here.
.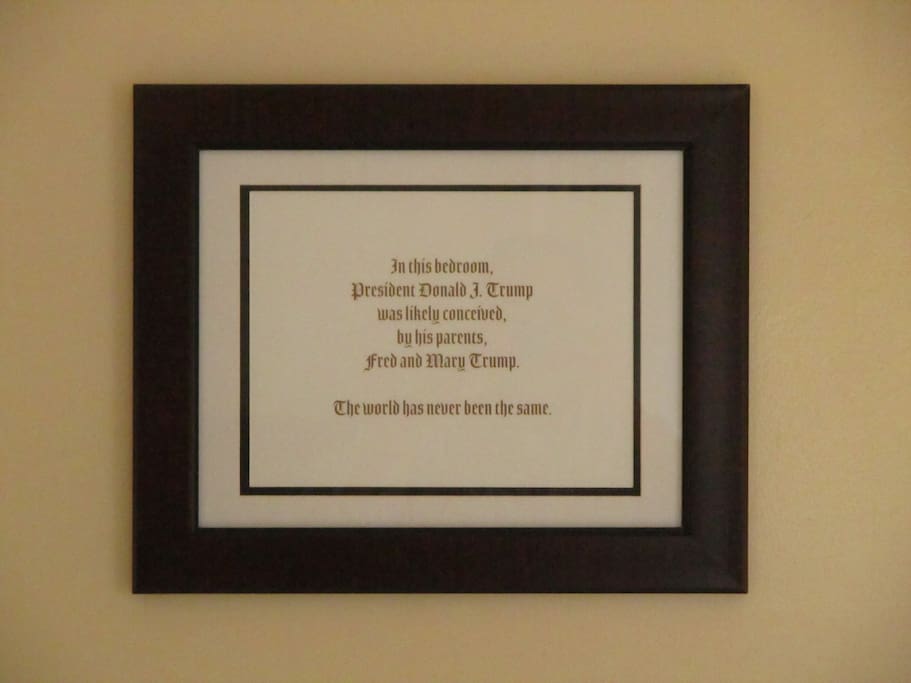 .
Who wouldn't want to stay in a room where Donald Trump was likely conceived in?!?
.