I fist pumped when I saw this. It was like my guilty pleasure back in the day.
Pauly D, The Situation, JWOWW, Snooki, and Sammi are coming together for "Reunion Road Trip".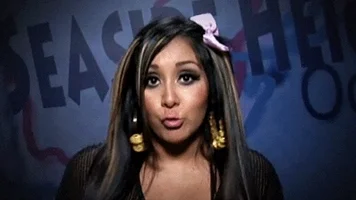 There's no word if Ronnie, Vinny, Deena or even Angelina will make an appearance.
The reunion comes out on August 20th on E!
In the mean time, the first trailer is now out! You can watch it below.