If you were outside last night (Saturday) , you may have saw a few shooting stars across the sky.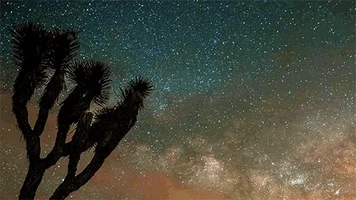 The Perdeid Meteor Shower comes from the comet "Swift-Tuttle", and we see the meteor shower as the earth passes through it's path.
What's really cool about this meteor shower is that it's supposed to be the BRIGHTEST METEOR SHOWER IN RECORDED HUMAN HISTORY!
Astrologists say that it's supposed to be so bright, that it's possible to see the falling meteors during the day. Typical rates are around 80 meteors/hour (last year was around 120-200 meteors/hour), this year rates are about half that because of the bright moon.
The shower can be seen from Mid July to August 24th, but the peak is August 12th & 13th in the Northwest part of the sky.
Choose a dark location away from lights. After around 30 minutes in the dark, your eyes will adapt, allowing you to see fainter objects including meteors. The moon will be three-quarters and bright, which may effect some visibility…HOWEVER, when I was watching, the meteors were so bright it didn't matter how bright the moon was.
(I wear glasses and I found it to be easier to see WITHOUT THEM)
Some looked like shooting stars, while others looked almost like a giant rock in the sky with fire burning out the end.
It's unfortunate that cell phones don't take good pictures of the night sky or I would have taken a time-lapse video to share.
Grab a chair, a blanket, a pillow or whatever you like, sit back and enjoy the show!
Image: Daily Express