(Image: YouTube Screenshot 1 & 2)
Can you imagine Matt LeBlanc playing Phil Dunphy in Modern Family??
Believe or not that almost happened! Matt told USA Today , the pilot script "came across my desk with an offer to play Ty Burrell's role. I remember reading it thinking, this is a really good script, (but) I'm not the guy for this. I'd be doing the project an injustice to take this. I know what I can do, I know what I can't do. Plus, I'm having too much fun laying on the couch."
I love Ty Burrell as Phil Dunphy but I wonder how the show would be like if Matt took the role and played the character instead.
.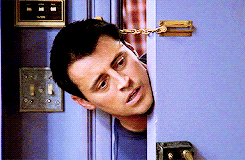 (giphy)
.