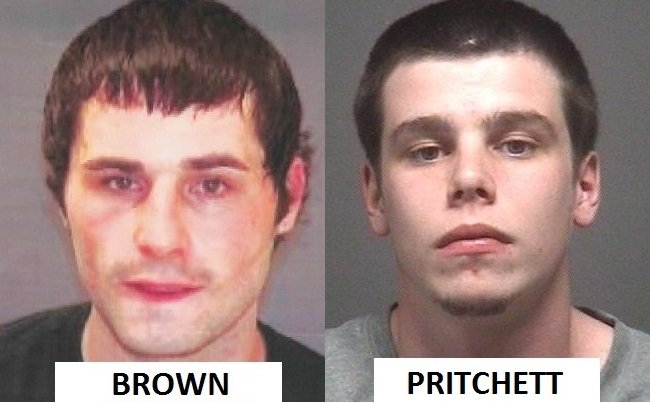 Police have arrested and charged 24-year-old Dylan Brown, from London wanted for the shooting that took place in downtown Barrie on Sunday, August 13,  in the area of Mulcaster Street and Lakeshore Drive.
Dylan Brown who was wanted on a Canada Wide Warrant for Attempted Murder, was arrested yesterday by London Police Service. Barrie police has since taken custody and he appeared before an Ontario Court of Justice in Barrie on Tuesday and was remanded until August 28, 2017.
Further investigation has led to the arrest of 43-year-old Douglas Pritchett of Barrie, the father of Max Cameron Pritchett. Douglas has been arrested and charged with; Accessory After the Fact to Attempt Murder, Possession for the Purpose of Trafficking, Possession of a Prohibited Firearm with Ammunition, Unauthorized Possession of a Firearm and Careless Handling of a Firearm. He is scheduled to appear before an Ontario Court of Justice in Barrie on Tuesday, August 28, 2017.
Police continue to seek the public's' assistance in locating 21-year-old Max Cameron Pritchett of Barrie who is considered armed and dangerous. He is described as; a white male, 5'8", 142 lbs, medium build with brown hair and blue eyes.
Contact Crime Stoppers or police if you have any information.