*Deletes Tinder immediately*
.
(giphy)
.
The next time you're on Tinder (or any dating app/site) be careful who you invite over!
According to the Leonia Police Department in New Jersey, an 18-year-old woman was house sitting over the weekend and she decided to invite a guy she met on Tinder over to the house.
When the guy came over to the house, he brought a friend with him…. Which is really weird right? Who brings their friend to a Tinder date??
.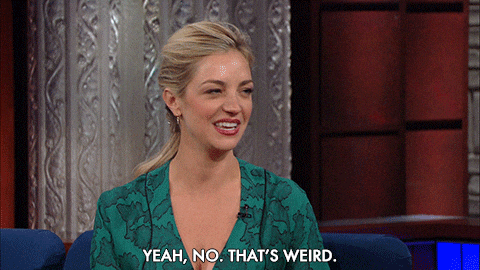 (giphy)
.
According to police, the Tinder match distracted the woman while his friend stole a laptop, an Amazon package and the house owner's 2-year-old white Maltese! That's right, her sketchy Tinder date stole the DOG!
.
(giphy)
.
Thankfully, the house owner's dog was found by a nearby neighbor a day later and the 2 suspects have been identified.