Years ago, John Legend tried to break up with Chrissy Teigen but she wouldn't let him. Instead of accepting the break up she simply said, "no."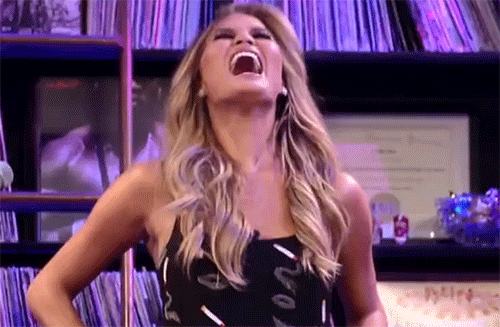 (Giphy)
.
In a new interview with The Guardian, John said,
"I was really stressed and busy. I was just like: 'I'd just be happier single right now,' and she was like: 'No.'"
He added,
"She pushes me to be funnier, not because she's trying to, I think it's just being around her. And to be bolder."
Apparently they were dating again less than half an hour later and have been happily together for nearly a decade.
.
(giphy)