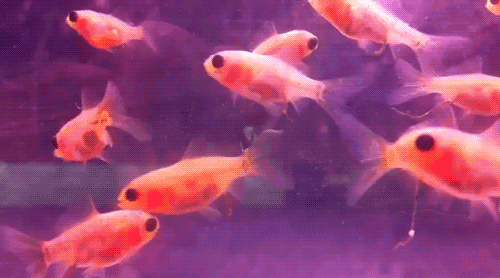 (Giphy)
.
Staying in a hotel can be very lonely when you've traveling alone so that's why a hotel in Belgium has created a way to help solve that problem.
The Hotel Charleroi Airport in Belgium lets you rent a FISH for $5.12 so you don't feel as lonely.
  They've been renting fish to customers since 2013 but why rent a fish when you can rent a PUPPY! SOMEONE MAKE THAT HAPPEN!