Hello my name is Philys Og and I am a HUGE fan of the TV show This Is Us (even though it makes me cry).
.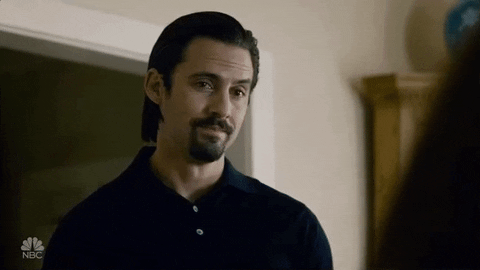 (giphy)
.
So last night at the Emmys I was very excited to see Sterling K. Brown who plays Randall Pearson on This Is Us, WIN for Outstanding Lead Actor in a Drama Series for playing his character on the show. Making him the 1st black actor to win in that category since 1998.
.
(giphy)
.
His speech was going so well, it was funny, entertaining, emotional but then someone decided to cut him off and start playing some annoying music.
And I know what you're thinking, "uh, Philys… Doesn't this happen all the time during award shows?" It does happen a lot but this was a historic moment, his speech was actually entertaining, he wasn't able to thank his wife and kids AND Nicole Kidman who won for her role in Big Little Lies was up there talking for what felt like 45 minutes.
.
(giphy)
.
& I'm not the only one who was upset with this.
They shut the mic on Sterling Brown. They shut the mic on Sterling Brown.
What.
😡

— Aisha Saeed (@aishacs) September 18, 2017
Did the Emmy's really just cut off Sterling Brown's mic? That was an awful look.

— Andrew (@SportsWriterGuy) September 18, 2017
 Thankfully Sterling was able to finish his speech backstage.