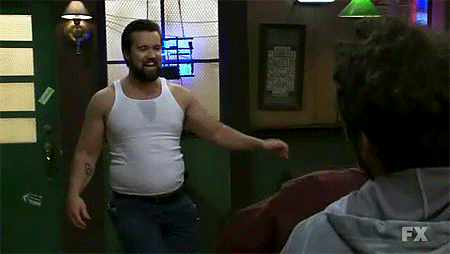 (giphy)
.
According to science, women prefer their guys to have a smoking hot dad bod. But what if you just naturally have rock hard abs?
Well then you need the DadBag!
.
.
The DadBag is like a fanny pack that makes it looks like you have your belly hanging out. Albert Pukies from London is the creator behind this and he said, "I made the DadBag because I'm desperate to have a dad bod but I'm also very concerned about the health risks associated with it."
.
.
.
I'm sorry to say that you can't buy this Dadbag as of right now BUT Albert is currently talking to manufacturers and he might launch a Kickstarter campaign so every guy can have a dadbag!
(Metro)