If there were EVER a time to drop an F-bomb…I think being in the middle of a zombie apocalypse might qualify.
So, AMC is allowing "The Walking Dead" to drop TWO F-words per season.
The spin-off "Fear of the Walking Dead" was also cleared for two of its own, and as you may have noticed, they've already taken the opportunity to use one of them this season.
Of course, there's a chance "The Walking Dead" DOESN'T go there…but let's face it, they probably will.
In any event, AMC shows HAVE featured occasional F-bombs in the past, on "Preacher", "Breaking Bad", and "Mad Men".
Also, if you want to take bets on WHO might drop the expletives, it's worth mentioning that Jeffrey Dean Morgan's character Negan says the F-word so much in the comics that it's basically every other word out of his mouth.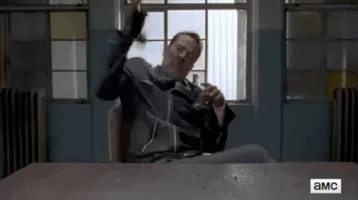 (Via Giphy)
Image: amc.com