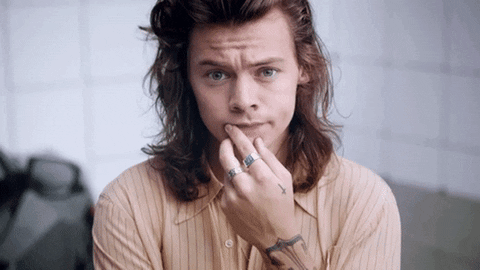 (giphy)
Harry Styles was performing in London when he spotted a fan in the crowd having a panic attack.
He paused mid-song to make sure the young fan was okay and got the help she needed.
In a video that was shared on Twitter, you can hear Harry say, "Do you want to help her up? If everyone could give a little bit of space. Just chill for one second, we'll get some people."
The fan said on Twitter,
"Harry Styles stopped his entire show because I got crushed and then watched me being pulled over the barrier. That was one of the most horrendous panic attacks I've ever had, like even the medics were terrified of the state I was in.
Harry is so f**king pure I can't believe it. I feel like f**king sh*t but I'm so grateful to Harry for having such a pure heart and stopping the show to get security to help me."
According to Uproxx.com, The fan, named Annie, had to miss the show but the venue gave her a free ticket to Harry's next show the following night.
(Uproxx)